Research areas:
Content Management

Personalization.
New distribution models.
New Business models.
Social Media.

Trust and Security

Identity Management.
eID, certificates.
Networks.

Mobile Technologies

Networks.
Devices.
Interfaces.

Accessibility and usability

HMI.
Ambient Intelligence.
Accessibility rules and protocols.
R&D Innovation
Applying our expertise and knowledge about the Information Technologies, we have increased the competitiveness and capacity to innovate –not only in our services and products but also in our clients' ones-.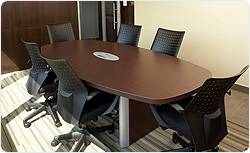 That is why we dedicate so many efforts into R&D activities, where in spite of the high technological and economical risks we must face, we constantly invest and look for being involved, contributing in this way to reach a sustainable society and market based on the results of the research, collaboration and best know-how sharing among the different actors within the value chain.
Solutions offered to our clients are characterized by being innovative and customized to their specific needs and requirements, taking care of the technological developments as well as of the efficiency, quality and sustainability, being these parameters key ones for reaching different technological challenges in the industry and in the society.
Therefore, we will continue betting on innovation and Innovati through our participation in different R&D activities, developing in this way a commitment with the society in general and also with our clients in particular, offering them innovative, creative and sustainable solutions applied into different industrial and social areas: Health, Inclusion, Security, Environment, Food, etc.
It is worthy to highlight at this point our participation –as coordinators and partners- in different national and international programmes focused on this type of activities: